Regular price
Sale price
¥1,650 JPY
Unit price
per
Sale
Sold out
Share
It was born with the idea of making the most of the scraps of handmade gold and silver paper. It is a bag packed with the thoughts of each creator's handiwork.
From the more than 1000 types of gold and silver paper that we have produced so far, we have about 30 types in various sizes.
Applications Panels, patchwork, handicrafts, crafts, picture frames, picture frames, etc. --- Sticking to letters and postcards as a focal point --- Wrapping gifts and message cards --- Gift bags and pouch bags --- ・
Note: Gold and silver paper remnants are randomly selected, so the contents of the actual product may differ from the photo. The maximum size of the product is A4.
We wanted to avoid waste of hand-made gold and silver paper.
We have selected 30 kinds of gold and silver paper in a wide variety of sizes out of more than 1000 kinds we created.
Purpose of use: panels, patchwork, fancywork, craftwork, frames, photo frames…letters, postcards, gift wrapping, message cards, Noshi envelopes or petit envelopes…etc.
Cautions: We randomly select and include pieces of gold and silver paper, so the actual product is different from the one in the picture.The maximum paper size is A4.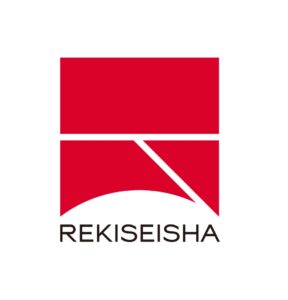 Permanent color "paper" using foil stamping, a traditional Japanese craft technique.
We propose new materials and decoration techniques based on the unique technology in the world that creates them.
We create possibilities for new interiors and products that are both cultural and contemporary.
Seijiro Hisanaga founded Rekiseisha in 1905. The family originally ran a sword business, but due to the banning of swords issued in 1876, the business was forced to change. It all started when he turned his attention to the furnishings of samurai families and wealthy mansions, which he had been frequenting until then, and switched to selling folding screens. Original gold and silver folding screens were procured from Kyoto, but they were expensive, time-consuming, and difficult to obtain. After much thought, Seijiro set out to develop foil-stamped paper using inexpensive western gold leaf (brass foil). Through repeated trial and error of materials such as adhesives and repeated practical tests, we finally commercialized the first gold paper in Japan that does not discolor and can withstand practical use like real gold leaf. Since then, reputation has led to reputation, expanding sales channels not only in Japan but also in the world. Rekiseisha's products are used not only in shrines and temples, but also in various places such as luxury hotels and museums.
A "Non-discoloration Paper" using leaf has been created as a Japanese traditional craft method.
We offer this with new materials and decoration technology based on a unique technology.
Offering new creation of interiors and products more cultural and modern.
The founder, Seijiro Hisanaga began his company called "Rekiseisha" in 1905. There was a family that was originally engaged in the swords business, but they were forced to change their activity because of Haito ordinance (swords prohibition) which was established in 1876. Since then, Rekiseisha focused on the furniture of samurai residences that they had visited regularly, they converted their business to folding screen business. That is the beginning of their history. Purchasing gold and silver folding screens from Kyoto was very expensive and takes a long time to It was even hard to buy ones. After much consideration, Seijiro embarked on developing the titling leaf paper using an inexpensive brass leaf. After Repeating the trial and error of using different adhesives and also the practical tests, they invented the first product of the gold paper in Japan that can withstand the practical use without discoloration in the same way as gold leaf. n and expanded their activity from Japan to the world. Starting from shrines and temples, the products of Rekiseisha are now also used in a variety of places such as luxury hotels or museums.
View full details